Cold Consortium are Proud to be a Network Partner for Fiat Chrysler.
Fiat are perhaps best know for their car pedigree but the fact is they also make some wonderful vans and we at The Cold Consortium are proud to be a Refrigerated Conversion Partner for Fiat Chrysler and much of their Fiat Professional Dealer Network.
Whilst Fiat don't currently have a certification process in place… we at The Cold Consortium have built hundreds of conversions on Fiat panel vans most of which have been directly built for Fiat UK and their network of dealers right across the UK… making us a network conversion partner for fridge, freezer, hygienic or pharma conversions for Fiat vans.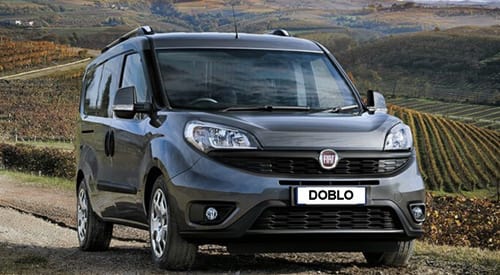 The Fiat Doblo is a really practical small van which we can convert into a wide range of refrigerated & hygienic vehicles. The Cold Consortium can carry out all of the following conversions:
Fiat Doblo Fridge Van Conversions
Fiat Doblo Chiller Van Conversions
Fiat Doblo Freezer Van Conversions
Fiat Doblo Hygienic Van Conversions
Fiat Doblo Pharma Van Conversions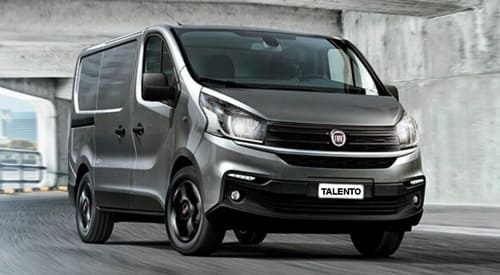 The all new Fiat Talento is an excellent all rounder medium sized van which can be converted by us at The Cold Consortium into a range of vehicle types including the following conversions:
Fiat Talento Fridge Van Conversions
Fiat Talento Chiller Van Conversions
Fiat Talento Freezer Van Conversions
Fiat Talento Hygienic Van Conversions
Fiat Talento Pharma Van Conversions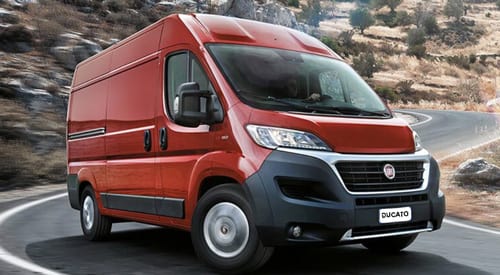 The Fiat Ducato is the biggest and perhaps most popular van in the range and The Cold Consortium are experts at turning them into vans for all sorts of purposes including these conversions:
Fiat Ducato Fridge Van Conversions
Fiat Ducato Chiller Van Conversions
Fiat Ducato Freezer Van Conversions
Fiat Ducato Hygienic Van Conversions
Fiat Ducato Pharma Van Conversions
10 out of 10 for customer service!! If only everyone did what they said they'd do! Cordwallis
Tim Hicks,
VW Business Development Manager, Cordwallis Commercials
We have just taken delivery of our 8th Cold Consortium fridge conversion. The quality, workmanship & after sales of Cold Consortium is second to none which is why we wouldn't think of going anywhere else and cannot recommend them highly enough. Carousel Distribution
Chris Allen,
Owner, Carousel Distribution
My brother Andrew and myself run 2 wholesale food service companies, distributing fresh fruit, vegetables, and dairy products throughout Scotland to the retail and catering trade. We have dealt with Ian and Barbara at Cold Consortium for the last 10 years, with nearly 30 vans being kitted out by them.
Vans have been bought from various garages over the years but one thing never changes... the level of quality and service The Cold Consortium give us is absolutely second to none.I think the fact we travel nearly 400 miles to use them is testimony enough to how high we rate Cold Consortium, and I would highly recommend them to anyone. Turriff's Montrose Ltd
Grant Turriff,
Managing Director, Turriff's Montrose Ltd
We have been using Cold Consortium for many years for the fridge conversion of our vans as Cold Consortium consistently offers excellent quality and a superb service. Barbara and Ian still know the true meaning of customer service and I cannot recommend them enough. Finclass
Christiaan Rook,
Director of Butcher & Edmonds and Finclass London's leading catering butchers
As a Mercedes Commercial Main Dealer, it is important to us to have good reliable partners that provide a top quality service, customer service, and back-up... which is why Cold Consortium have been are preferred refrigerated conversion partner for many years now.
The Cold Consortium have provided our customers with every kind of chilled, fridge and freezer van conversion and ALWAYS to the highest specifications and at incredibly affordable prices. In that time we have NEVER had a single complaint from any of our customers and likewise, they always go back to The Cold Consortium for their next chilled conversion. If only all our suppliers were as reliable as them!
Matt Fiore,
Intercounty Truck & Van Ltd, Mercedes Van & Truck Main Dealers
Our VW Crafter was converted by The Cold Consortium and we have got to say it is performing fantastically! We've had lots of compliments on it as it is so well done. Many thanks for doing such a good job!!
Michelle McCallum,
Celsius Distribution Limited