Why Use Our Meat Hoist & Rail System?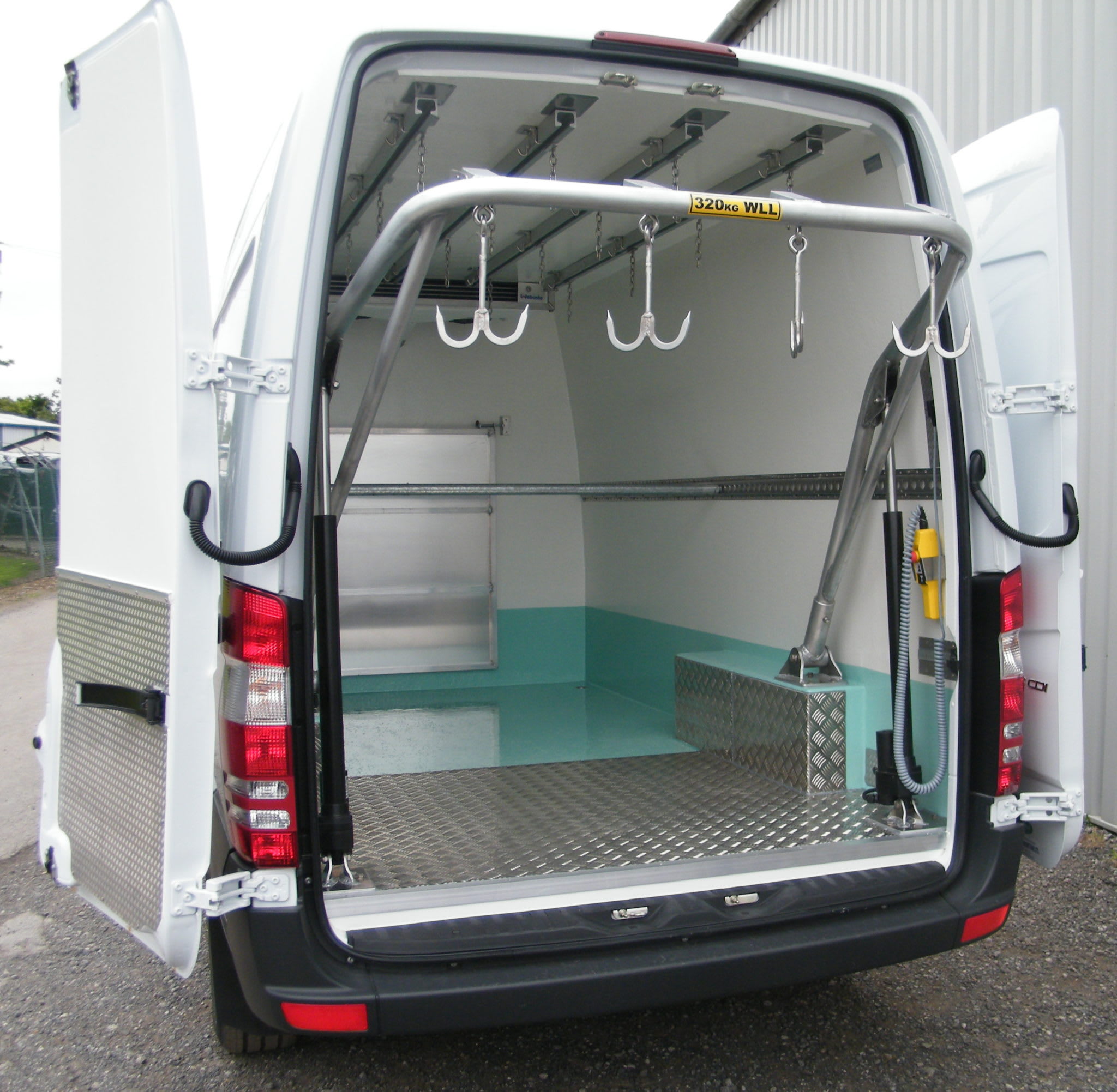 Van Meat Hoist & Rail Features...
Full aluminium hoist frame and meat rail strengthening.
NO hydraulic oil used, NO risk of contaminating the load space.
Single piece hoop frame formed to the van internal side wall contours to maximise available space.
Hooks available as singles or doubles.
All weight from the meat rails and the hoist is transferred to strengthening at vehicle floor level.
Fast acting electronic actuators are the lifting power.
Available as 2-3 or 4 meat rail system for all main vehicle makes.
Standard equipment includes an evaporator guard.
Exceptionally light weight system... the 4-rail system weighs only 80kgs!
The hoist has a massive 350kgs lift capacity to cater for all purposes.
Meat rail system features the Furgocar 'C' low profile rails and hooks.
Engineered for a long life.